Quality is never an accident; it is always the result of high intention, sincere effort, intelligent direction and skillful execution; it represents the wise choice of many alternatives.
William A. Foster
LOGISTICS
We have our own vehicles to transport raw materials and finished products and our own equipment for material handling.
List :
Mahendra Maxima Van – 1 no
Tata Ace Van – 2 nos
APE three wheeler – 1 no
TOYOTA Electric Forklift – 1 no
Hydraulic Pallet trucks – 3 nos
In-house Material handling lift
Online Order Processing & Dispatch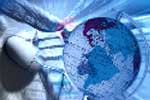 At Pio, we bridge Internet Technology with our clients to ensure that our client's orders are processed and dispatched on time. For this we have a system in place wherein we give access to our clients through our website.
This online Order Processing and Dispatching System allows clients to place orders for which quotations have been submitted earlier and for which the rates have been finalized in advance. Each client gets a unique login ID and in case the client has multiple branches each branch would also be given an unique ID. Branches can also place orders through our system but only on approval from the Head Office or the concerned departments, would that be treated as an Order. This order would be processed by us and the materials would be shipped by us to each location based on the orders.
How the system works
Branch offices place an order based on the products for which the price is negotiated with us and is available in our database
Head office or the concerned Department Approves & Confirms the order
Order is forwarded online to us
Order is processed and dispatched by us directly to the branch
Order status is updated to the Head office and the branch
Inventory is updated by us
Advantages of this system
Based on the consumption we print the required quantity in advance so that delivery is made immediate
We hold the required stock to ensure timely delivery
We can supply to any of the destinations directly to avoid delay
Give you reports right at your desktop on consumption of stationery (Branch Wise, Product Wise, Date Wise)
No minimum Quantity requirement constraint
Reduce time in processing orders
Get online status of Pending orders and processed orders
In a nutshell we can work in tandem with you as an outsourced printing house and delivery point to all your branches for all your stationery needs.